Saturday 11th to Tuesday 14th December 2021
Posted: 15/12/2021 08:56
Saturday 11th.  After a cold start, a light to moderate SW blew all day with flying getting underway around 1015 hrs off runway 20, Clive Swain giving the first of the day's First Flight pupils 22 minutes in K21, JVZ.  The second flight of the day, again by Clive and  another First Flight pupil encountered low cloud at around 900' QFE resulting in a quick return to earth. The low cloud became a feature of the day, leading to rain from around 1300 hrs so there was no more flying.
Sunday 12th.   The wind had veered into the S, remaining light to moderate, but the low overcast continued to feed in, preventing any flying from taking place.
Monday 13th.  A light SSE'ly that slowly veered into the SSW, meant operations off runway 20, the extensive cloud layer being high enough to allow ATs up to 2,500' QFE.  7 ATs were flown, with 5 for First Flight pupils, Dick Cole, solo in the DG500 and Paul Whitehead and Jesper Mjels in K21 KLW providing the other flights.  In the absence of any lift, flight times were in the range 14-21 minutes, the latter by Dave McKinney in KLW  with one of the day's First Flight pupils.
Tuesday 14th.  Low cloud again led to a non-flying day as the light to moderate SE'ly slowly veered into the SW.  Clearing skies by late afternoon led to a spectacular sunset, the sun lit lenticulars providing some interesting shapes as seen from Thirsk.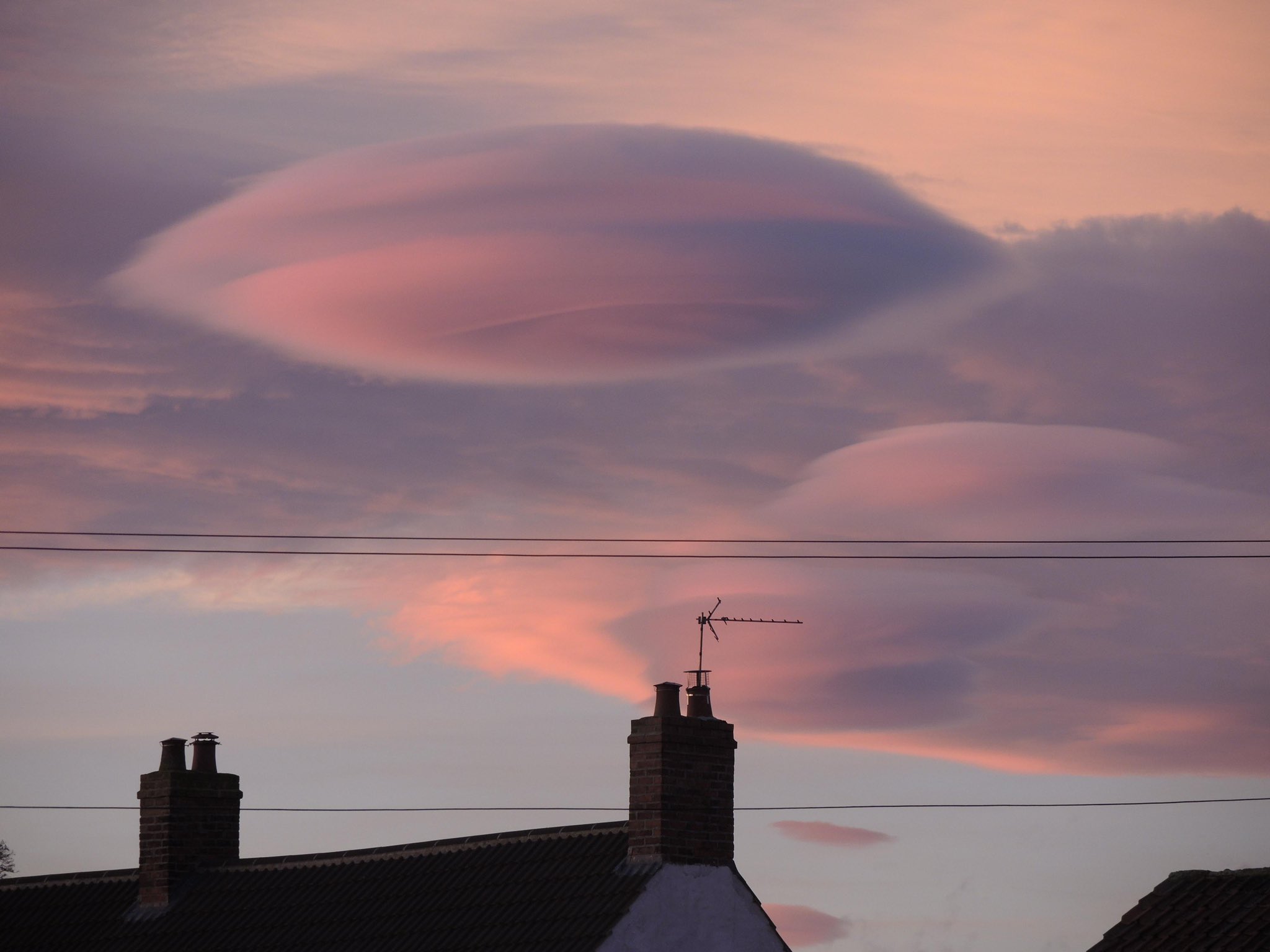 This blog describes a snippet of life at the Yorkshire Gliding Club. Why not take a flight and try it yourself, or we can teach you to fly as a full club member.